Yerbaklan at Costa Maya Festival 2016
Yerbaklan at Costa Maya Festival 2016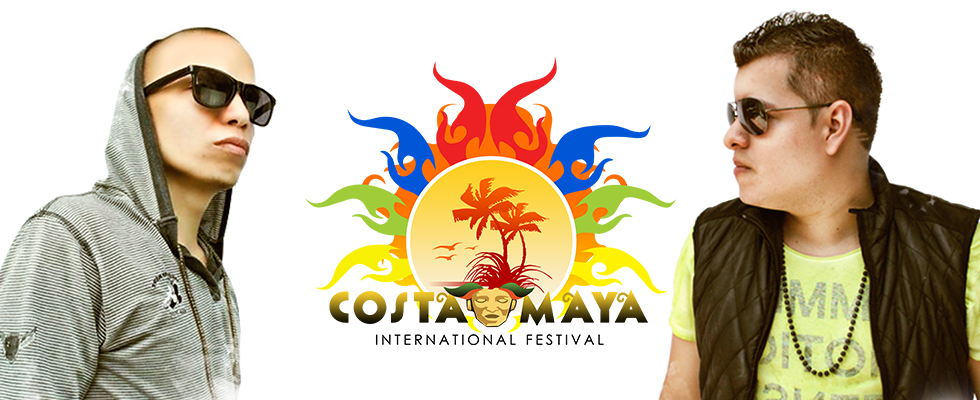 The International Costa Maya Festival is excited to announce the Honduran group Yerbaklan for Tropical Night at this year's festival. Yerbaklan is the most recognized and established Urban duo from Honduras, formed by Cesar Castaneda (Csarec) singer/song writer born in San Pedro Sula, Honduras and Jaime Colindres (Jimmy James) singer/song writer born in Tegucigalpa, Honduras.
Together they have performed in the best stages both in their country and internationally with artists ike Daddy Yankee, Don Omar, Wisin, Yandel, Mark Anthony, and they have even performed in the Latin Billboards.
One of their greatest hits, Meneando La Cintura, reached more than a million views in YouTube. This hit was in collaboration with Panamanian artist Mr. Saik who is very popular in the Zumba world.
Another of their greatest hits was "Ahora Marchate" with artist Nicky Jam.
They gave a spectacular performance back in 2010 and we are now looking forward to another amazing show on Tropical Night, Friday, August 5, 2016. Also performing that night will be Alison Hinds, Queen of Soca. It's going to be a Hot night!.