Miss El Salvador – Miss Costa Maya International 2016 Contestant
Miss El Salvador – Miss Costa Maya International 2016 Contestant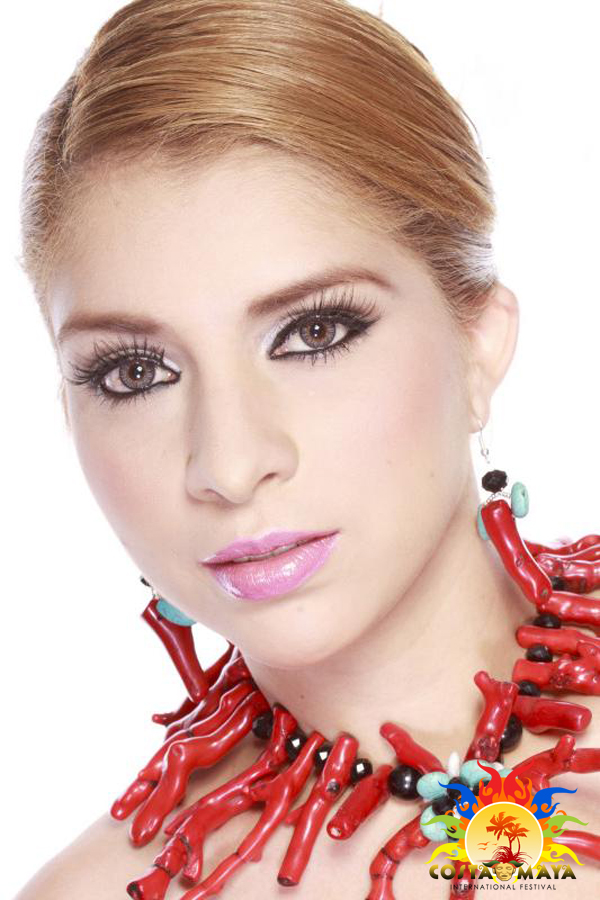 The International Costa Maya Festival is excited to announce its third contestant vying the title of Miss Costa Maya International 2016.
Meet Marlin Ramirez. Marlin is 25 years old, is a native of Santa Ana, San Antonio Pajonal, a site with Mayan ancestors. In their lands many ceramic and clay utensils were found.
She is currently studying her third year of undergraduate career in sociology at the National University of Santa Ana.
She loves to learn about the history, culture of the countries she has visited and to loves to carry and show our culture.
In addition to Spanish, she speaks English. Her goal at the end of her academics, is to develop as a professional, as an integral woman and form her own company either in her country or outside.
She has had the opportunity to represent the country in Miss Teen Expoworld, Miss Piel Dorada, Miss Teen Universo, and Miss Internacional in Japan.
She has visited the United States, Costa Rica, Guatemala, Honduras, Turkey, Iraq, Japan, and Mexico.
Her favorite sport is football, and in her team she serves as goalkeeper. She currently practices aerobics.
Her favorite singer is the Salvadoran Marc Anthony; Her author, Paolo Coello; Her actress, Jennifer Lopez, and her favorite food are the famous Salvadoran Pupusas.