International Costa Maya Festival 2016
International Costa Maya Festival 2016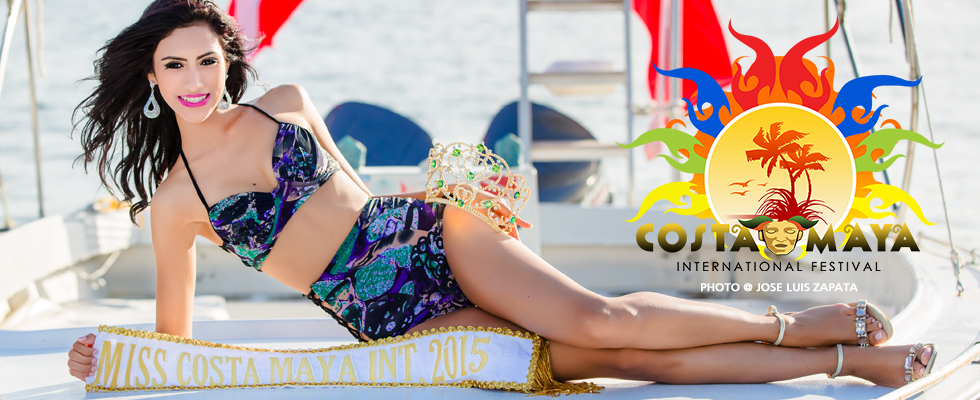 International Costa Maya Festival 2016 is in full swing! Belize will be hosting The annual International Costa Maya Festival from August 4, 5, and 6th. on the beautiful Island of San Pedro, Ambergris Caye. The Miss International Costa Maya Pageant is set for Thursday, August 4, 2016.
Beauty queens from El Mundo Maya including Belize, Mexico, Guatemala, El Salvador, Honduras, Nicaragua, Costa Rica, & Panama will be vying for the coveted title of Miss Costa Maya International. The festival will take place at the Louis Sylvester Sporting Complex in the Island of San Pedro, Belize.
Friday August 5, 2016 will be a "SOCA" night as this year the festival will be hosting the "Caribbean Queen Of Soca", Alison Hinds.
She was a lead vocalist in the popular band Square One, joining in 1987 and recording several albums with the band before leaving in 2004 to form her own band, in 2005 "The Alison Hinds Show" with most of the other members of the band young dancers and musicians. After returning to music with a vocal contribution to a remix of Kevin Lyttle's "Turn Me On", she returned to the soca scene with the hit song "Roll It Gal," which praises women's independence in lyrics about female empowerment. The song was a huge hit throughout the Caribbean, and was released in the UK in 2007 to coincide with the release of her debut album. She also recorded a collaboration with Machel Montano for the remix of "Roll It Gal".
Hinds' debut solo album Soca Queen was released in October 2007. Her latest album Caribbean Queen was released in 2010 and contains collaborations with Shaggy, Richie Spice, and Jah Cure, with whom she collaborated on the single "Team Up" in 2009. She continues to tour worldwide and has performed at many of the West Indian Carnivals and festivals including Sumfest, and the West Indian American Carnival in Brooklyn.  Read More Here:
Saturday, August 6 will be a spectacular night with Los Super Lamas and their hit song, Yo Quiero Chupas! This 35 year old band keeps filling stadiums with fans singing and dancing for the duration of their concerts.  Read More Here: