Grupo Super Lamas at Costa Maya Festival 2016
Super Lamas will be performing Live with their hit song, "Yo Quiero Chupar"!
Saturday, August 6 will be a spectacular night with Los Super Lamas and their hit song, Yo Quiero Chupas! This 35 year old band keeps filling stadiums with fans singing and dancing for the duration of their concerts.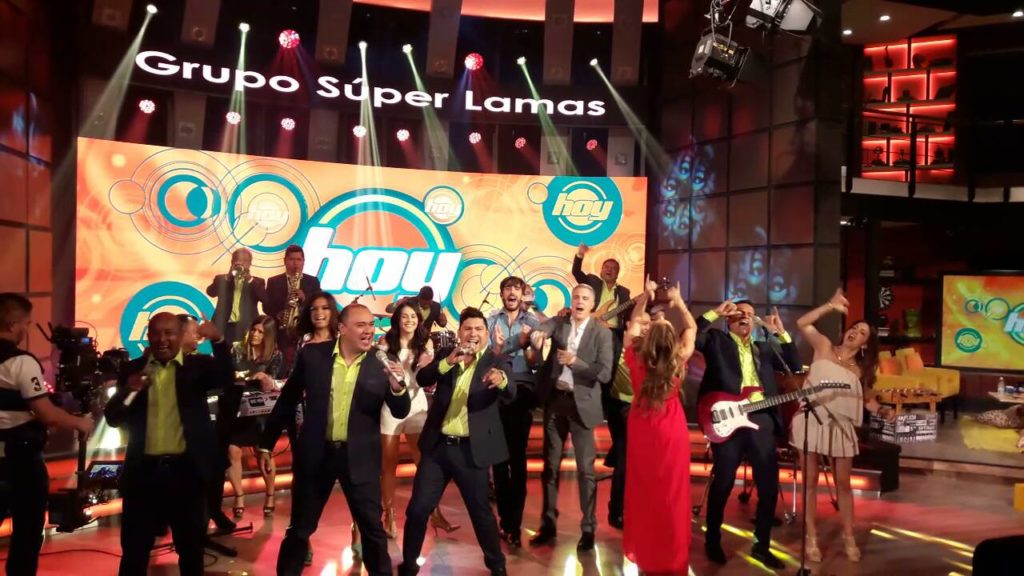 Super Lamas group was born on February 28, 1981 in Actopan , Ver. His discography includes 25 albums including two Live versions ( 2004 and 2008 ) and several compilations in triple albums (2005 and 2008 ) and coupled alone or with others groups plus two live DVD.
They acted in programs that in their time were the most important of the Mexican TV . In TELEVISA : "Siempre en Domingo" with Raul Velasco , "En Vivo" with Ricardo Rocha , "El Ritmo de la Noche" with Jorge Ortiz de Pinedo , "Hoy" with Guillermo Ochoa , "Nuevo Dia" with Rebeca de Alba and Cesar Costa , LA BOTANA with Juan Jose Origel , "Hoy" with Andrea Legarreta , etc. and TV AZTECA : "Cada Mañana" , "Tempranito y con Sello de Mujer". In U.S.A. they acted in programs like, "El show de Johnny Canales", "Padrisimo" and "La hora Lunatica".
Some of their top hits are: El Bote De Cerveza, La Pelusa, Amor De Estudiante, Todo Lo Encuentro En Ti, El Boleto, Te Necesito, Lobo Solitario, Mi Vida Sin Ti, La Hacendosa, Acelerao, Que Calor Y El Beso Del Osito, La Pelusa Remix Reggaeton Y Que Calor, Cumbia Con Sabor Villero, El Beso Del Osito, Colate Un Dedo, Piernitas Al Horno Y Cachete,Pechito Y Ombligo, No Me Quiero Casar, No Me Quiero Morir (El Muerto), Guapa,Guapa, And Mi Suegra, Dime Que Me Quieres.
They have received the following awards: Gold Record in 1991 for the album, "El Feo". Gold Record in 1995 for the album "La Pelusa". 1996 and 1998 Premio Furia Musical. In 2006, Premio Videorola.